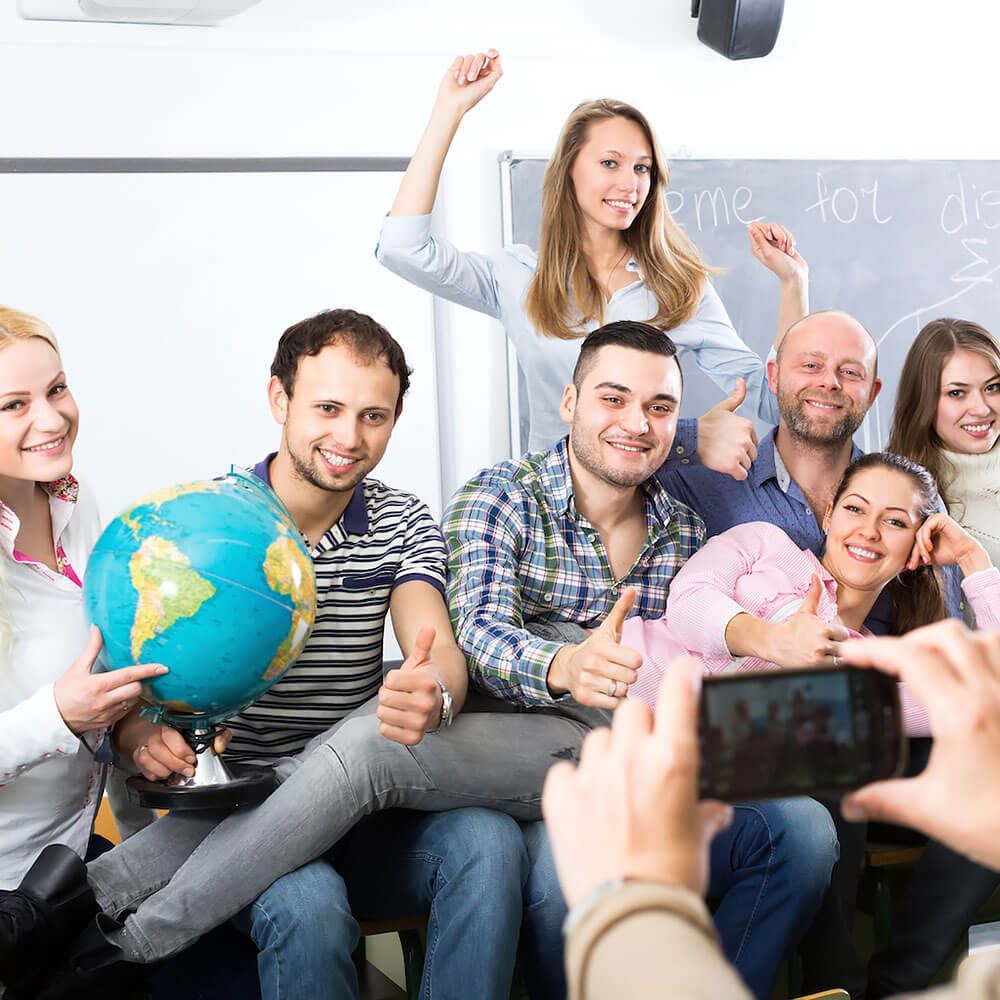 Taking a language course abroad
Why a language course abroad?
You are thinking about doing a language course abroad? Great idea. A language course in a country where the target language is spoken is always a good idea. There is no better way to learn a language than in the country where it is spoken. You'll go on a trip that will give you more than just the language you want to learn. You'll meet new people, experience a new culture, and take something home with you that will stay with you your whole life.
---
Where can you learn a new language better than in the country it is spoken? That's right, nowhere. Here you a constantly confronted with the new language all day. That is not only an additional motivation for you, but also brings with it the fantastic effect of improving your "feeling" for the language thanks to the sustained passive exposure. You are not only learning during the lessons, but day and night thanks to the permanent contact with the culture and people. You receive immediate feedback from your surroundings and thereby learn much quicker.
---
New friends from all over the world
A language trip abroad is the ideal opportunity to meet new friends from all over the globe. You automatically improve you intercultural competence and open up to a new perspective. Who knows? Perhaps the people you meet in the school will become friends for life. A German course at inlingua in Berlin opens a world of possibilities.
---
Very soon you will realise that your motivation level has increased and you want to learn more after your course. You now see the language through different eyes because you have experienced it and the people who speak it first hand. You now know the culture better, and because you were part of it, you automatically find learning easier. You will associate and recall all your fantastic experiences from your time abroad whenever you use the language. That's motivating.